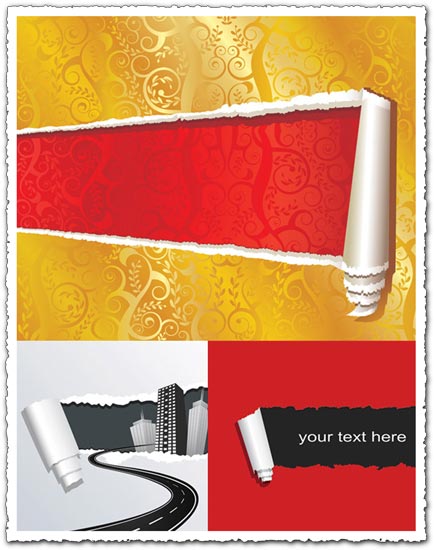 Great paper textures, in vector format. 3 paper textures, for design and print, the pictures are high resolution.
Torn paper vector textures
It's not that easy to create torn paper vector textures. This is why we're giving you some for free. All you have to do is get this great pack of eps files and you will receive not one bu three different torn paper vector textures. What could you want more? So wate no more time and start downloading these textures right away.
Publisher:
Related Posts :