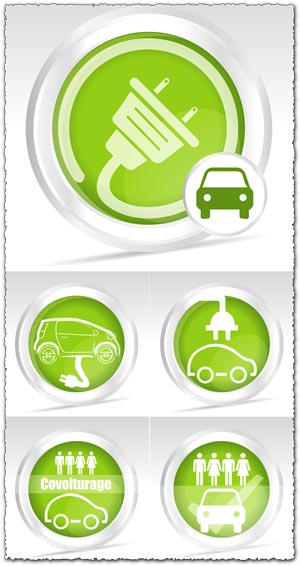 Motor fuel green symbol icons green as icon design perfect for automotive industry in AI and EPS format material.
Eco driving green icons vector
As the hybrid cars are more and more en vogue, it's only natural to see green vector driving icons with thematically ideas like the the power plug, the car and the people driving together. It's not only about ecology but also about economy.

Publisher:
Related Posts :