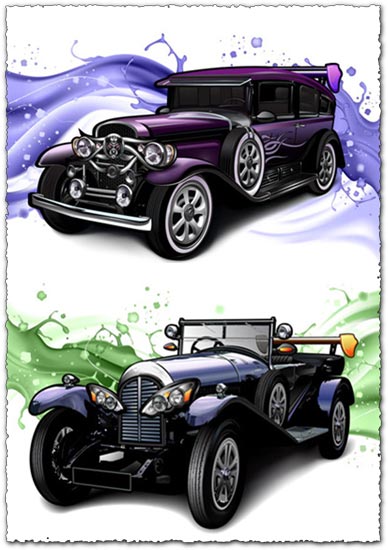 Beautiful illustrations of two classic cars and a splashy purple background in eps format.
Classic cars with a splashy purple background
These look like some classic cars but in reality they are full blown hot rods with an incredible design and modern elements that combine with the classic look for a really neat result. Moreover, the vector splashy background is even better for the effect.

Related Posts :