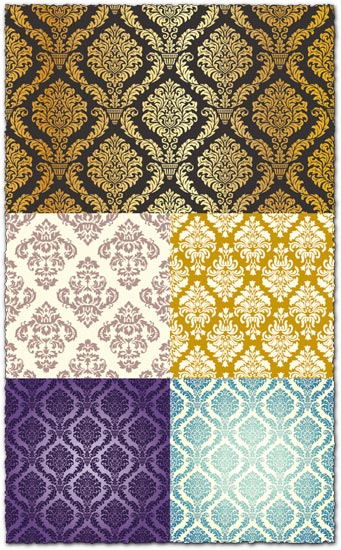 Look at these stunning 5 vintage texture backgrounds. They would fit just great as background textures for any vintage graphics work. And what's great is that they come for free. So all you have to do is download these 5 eps files and you can start working right away. All you need is a vector related software like Adobe Illustrator or Corel Draw and these 5 vintage texture backgrounds will take any shape or form you need them to.
5 Vintage texture backgrounds
What is a vector EPS?
Encapsulated Postscript Vector graphics (Adobe Illustrator) EPS is a vector extension for
5 Vintage texture backgrounds
, as vector graphics format, used in vector-based images in Adobe Illustrator. EPS stands for Encapsulated PostScript. An EPS vector can contain text as well as graphics.
The AI extension is a free vector?
Adobe Illustrator Artwork (AI) is a proprietary vector format developed by Adobe Systems for representing single-page vector-based drawings in either the EPS or PDF formats, like 5 Vintage texture backgrounds. The .AI filename extension is used by Adobe Illustrator.
What are the vector formats?
Vector graphics are commonly found today in the SVG, EPS and PDF graphic vector formats and are intrinsically different from the more common raster graphics vector formats of JPEG, PNG, APNG, GIF, and MPEG4.
What is the best vector format?
You may create SVG images with Inkscape or adobe illustrator. Logo Designs are better kept to just a few formats: PDF, SVG, AI, EPS, & DXF. (True Vector Formats - Scalable/lossless) A true vector image can be scaled to no end, with no pixels or distortion. And, if you use a bitmap format, be sure to stick to PNG files. Also, we are focusing on vector eps files, like 5 Vintage texture backgrounds, because are easy to use and do not lose from quality.
Is EPS the same as AI?
At the most basic level, EPS is an open format (understandable by many applications), and AI is Illustrator's proprietary file format. Each of these vectors support different object types (it is not enough to say "vector"). The most basic difference is that the AI format supports transparency, while EPS does not. Download
5 Vintage texture backgrounds
to check these differences.
Is a PDF a vector file?
It's easy to tell whether your PDF file is a raster or vector format by viewing it in Adobe Acrobat. This is important since the two vector types are converted differently.Vector PDF files are best transformed through data extraction. ... Raster PDF filesare traced since there is no data to extract.
What is the difference between EPS and SVG?
SVG is based on XML file format and can be utilized