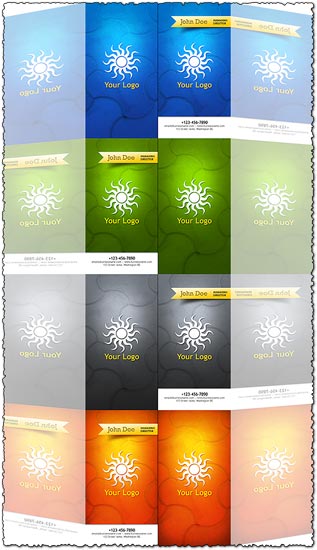 If you are a traveler with your job or if you own a travel agency, you need to let people know that mobility is your game, so try out these ready to print business cards travel templates, you only need to change the text to your own personal information and that's about all that you have to do.
These templates are ready for print, all you need to do is open the file in Photoshop and change the texts with your own personal information. If you have a logo, then you can just place it on the face of the card. The templates are also in CMYK for your convenience just in case you will have your salon business cards printed in a print shop.
The card should include your business name, your name, your business address and a telephone number. If you have a full service make sure your card says so.
Travel business cards with 4 vertical backgrounds
8 PSD business cards with JPG preview – 35.4 Mb – Travel business cards for Photoshop


» Travel business cards with 4 vertical backgrounds – download
» Travel business cards with 4 vertical backgrounds – mirror


Related Posts :