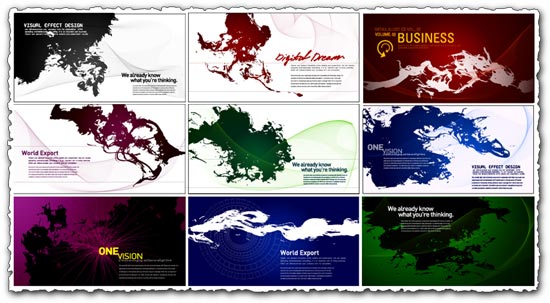 A great pack of ink business cards for clients. My own business card is the second model from the list, so I recommend this business cards templates.
This are the best abstract ink business cards templates you'll ever gonna see in a life time. So wait no more, chose to download this special ink business cards templates and used them to create your own special business card. And what's best is that all the business cards are for free.
All these templates are created as vectors and you can edit them very easy using only Adobe Illustrator, Corel Draw, or any other vector related software.
Ink business cards templates
1 AI file – 12.8 Mb – Art business cards templates files


» Ink business cards templates – download
» Ink business cards templates – mirror


Related Posts :