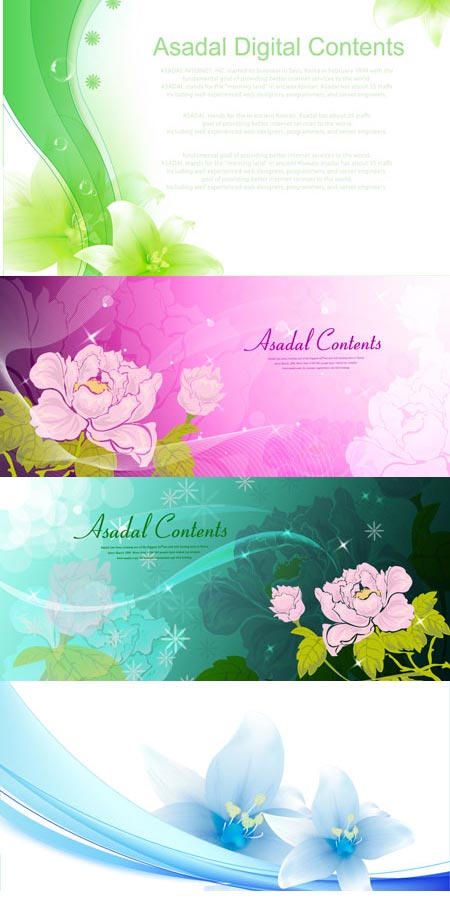 More then all the other
flower banners
design collections that we've shown you until now, this one has something special. It may be the asadal style design, the beauty of the flowers shown here or just the fact that this collection gathers all these together. Anyway this collection is an excelent choise for your website,
commercial banner
or even for the commercial printouts used in a flower shop.
Just as allways, this collection comes as AI vectors, making it very easy to edit every aspect of every image using only Adobe Illustrator, Corel Draw, or any other vector related software.
Flower banners design collection
2 AI vectors with jpg preview – 27.3 Mb – Flower banners asadal design


» Flower banners design collection – download
» Flower banners design collection – mirror


Related Posts :